Microsoft Data Strategy
&

Analytics Assessment

Holistic conception of the optimal data platform based on your requirements using Microsoft technologies
We start the two-part workshop with a status quo and gap analysis to evaluate the existing system landscape and possible deficits in reporting. The current challenges are identified. Using successfully implemented project examples based on the Microsoft Data Platform, conceptual approaches and various technologies are compared and jointly evaluated.
In the second part of the workshop, we will present the target image with the Data Platform architecture. We also provide an overview of the Azure Landing Zone concept as an important basis for structured work on Azure. We also provide an initial rough cost estimate and an assessment of which skills your employees still need to develop. We also outline the first work packages for implementation together with you.
Joint workshop status quo and gap analysis as well as presentation of concepts, technology and methods
Creation of concept
Joint workshop on the target image
Follow-up of the documents
Half days are planned for the joint workshops.
Status quo and gap analysis
Analysis of the existing system landscape and reporting (if available)
Identification and evaluation of current pain points
Developing a common understanding of your requirements based on representative use cases
Presentation of concepts, technologies and methods
Presentation of successfully implemented project examples
Comparison of conceptual approaches and different technologies
Development of target vision
Presentation of data platform architecture
Presentation of Azure Landing Zone concept
Cost estimate for software and external support
Presentation of qualification plan
Definition of work packages
Prioritization of next steps
Advantages of the new solution
What will you take away from the workshop?
Assessment of the status quo of your currently used data platform by the experts from scieneers
Documented strategy recommendation for Microsoft technologies and methods
Architecture diagram with components and data flows
Insight into Azure Landing Zone concept
Cost planning for project
Skilling plan
Compact investment justification
Initial backlog for your next steps
4 good reasons for choosing a workshop with scieneers
We are in the Data & Analytics Business for over ten years and have been driving the shift from on-premise to cloud-based solutions ever since.
Customer centered solutions
Your specific needs are always in the focus of our efforts. This way, we deliver exactly what brings you the most value for your investment.
We are happy to share our knowledge from a wide range of successful projects. Our best-practices help you to save time and money.
We are Microsoft Data and AI Solution and Power BI Solution Partners and also have the Advanced Specialization Analytics on Microsoft Azure. Therefore we have exclusive access to contacts, resources and go-to-market programs at Microsoft.
Submit non-binding request
Also interesting for you?
Link to: Azure Data Platform Proof of Concept
Azure Data Platform Proof of Concept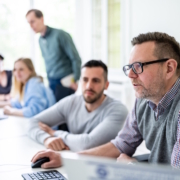 Link to: Power BI Training
Power BI Trainings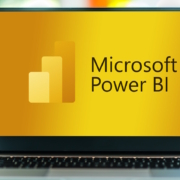 Link to: Azure Data Platform Advanced Security
Advanced Security on Azure Assessment